Fenestrated Endovascular Aortic Aneurysm Repair - 'FEVAR'
Minimally-Invasive Treatment for Complex Aneurysms
Endovascular aneurysm repair (EVAR) is a minimally-invasive treatment option for patients with an abdominal aortic aneurysm (AAA). Treatment involves deployment of a stent graft (endograft) in to the aorta under X-ray guidance to 'seal off' the aneurysm and exclude it from the circulation.
In some cases, there is an inadequate seal zone for a standard stent graft below the renal (kidney) arteries. If a patient is not suitable for open surgery, a 'fenestrated' endovascular aneurysm repair (FEVAR) can be used. This is a custom-made endograft designed to fit individual patient anatomy. The seal zone for the endograft is extended across the level of the renal (kidney) arteries +/- visceral (gut) arteries. To maintain blood flow to these arteries, fenestrations (windows) are made in the graft fabric. This allows for selection of each vessel with a wire and deployment of stents between the main graft and the target vessel.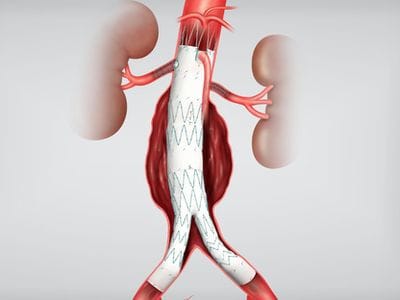 Figure 1: Fenestrated Zenith AAA Endograft (Cook Medical)
FEVAR is a highly specialised technique, and is an area of special interest to Mr Milne. He will discuss the details of the procedure in detail with you during your pre-operative consultation.
Return to the Treatment Options for Aortic Aneurysms page.